Excellent Solutions For Your Business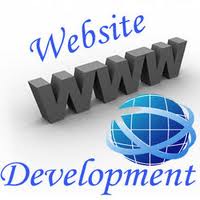 Who are we?
We are in the business of providing IT solutions since 1991. We provide systems consultancy to domestic (Indian) as well as overseas clients. We have experienced developers and designers at our place to help you out. Our activities include software development, implementation and support on various platforms. We specialize in providing customized solutions in diverse application areas. We also provide data entry services. We focus on building long-term mutually beneficial relationships.
1. With our strategically located software development center in Ahmedabad, India and a representative office in NJ, USA, we can do rapid analysis and provide high quality solutions for mission critical applications - on time and within budget.
2. We specialize in development of customized Enterprise Web applications, and DBA (mainly Ms SQL Server) services.
3. We provide affordable solutions for your requirements with great attention to detail.
4. We also provide conversion services (migration of systems from one platform to another).
5. We also provide data entry services.